Hockey Day in La Broquerie - Jan 20th
January 15, 2018
Hockey Day in La Broquerie is Saturday January 20th, 2018.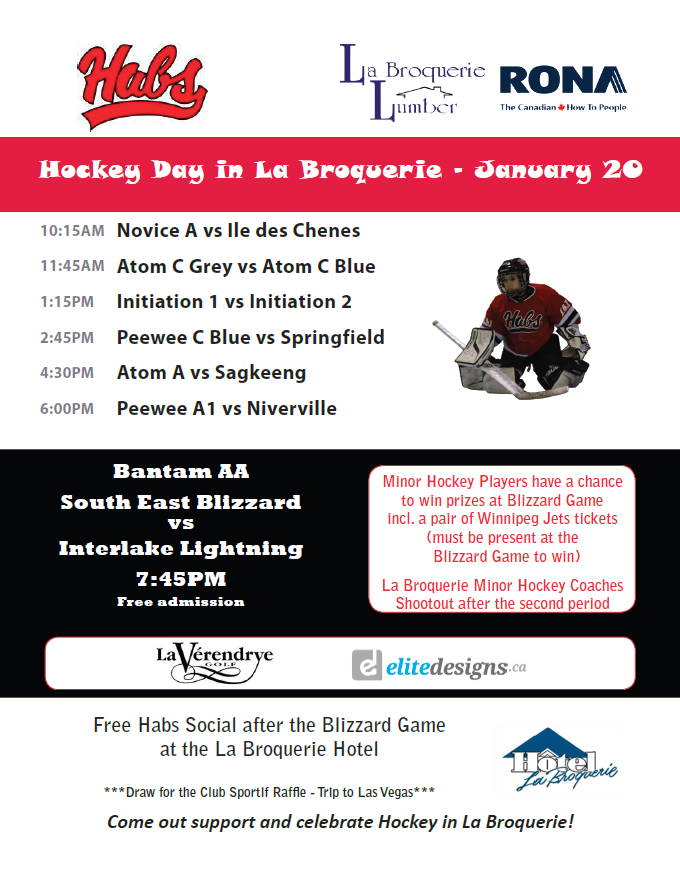 December 30th Hockey Camps
December 22, 2017
The RM of La Broquerie is putting on two clinics during the Christmas break on December 30th.
Click here to view the Shooting Camp details
Click here to view the Goalie Camp details
Operation Red Nose - La Broquerie / Steinbach
December 4, 2017
Operation Red Nose is in search for more volunteers on December 9th, December 23rd and December 31st. You can create a team of 3-4 people or come solo.
If you want to volunteer or have questions, please email volunteer@operationrednosesteinbachlabroquerie.ca