Golf Fundraising Tournament
August 20, 2019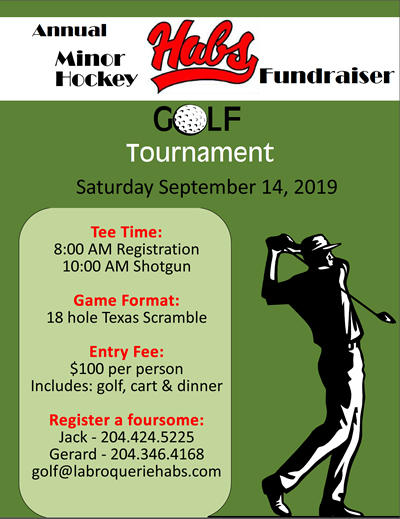 Club Patinage La Broquerie Skating Club
August 19, 2019
Registration open online from August 19 - September 11th
For more information and to register online
2019/20 Hockey Registration
August 1, 2019
Online Registration
The online registration will start on Tuesday August 12th at 9:00AM and run until Wednesday September 11th at 7:00 PM for all returning players.

This method is HIGHLY recommended for parents who have already had a player registered in La Broquerie Minor Hockey.
To register your child online, click on the "Registration" tab in the menu. You will require your login and password in order to access the registration system.
Should you have forgotten your username or password, please use the "Forgot Username/Password" form on the registration page. Should you have any issues retrieving your username or password, please contact Leo at registration@labroqueriehabs.com.
In Person Registration
In person registration will take place on Wednesday September 11th from 6:00PM to 7:30PM at the Hylife Sports Complex (La Broquerie Arena).
We are attempting to encourage most of our returning players/families to register online leaving the in person session for new registrants.
Hockey Day in La Broquerie
January 16, 2019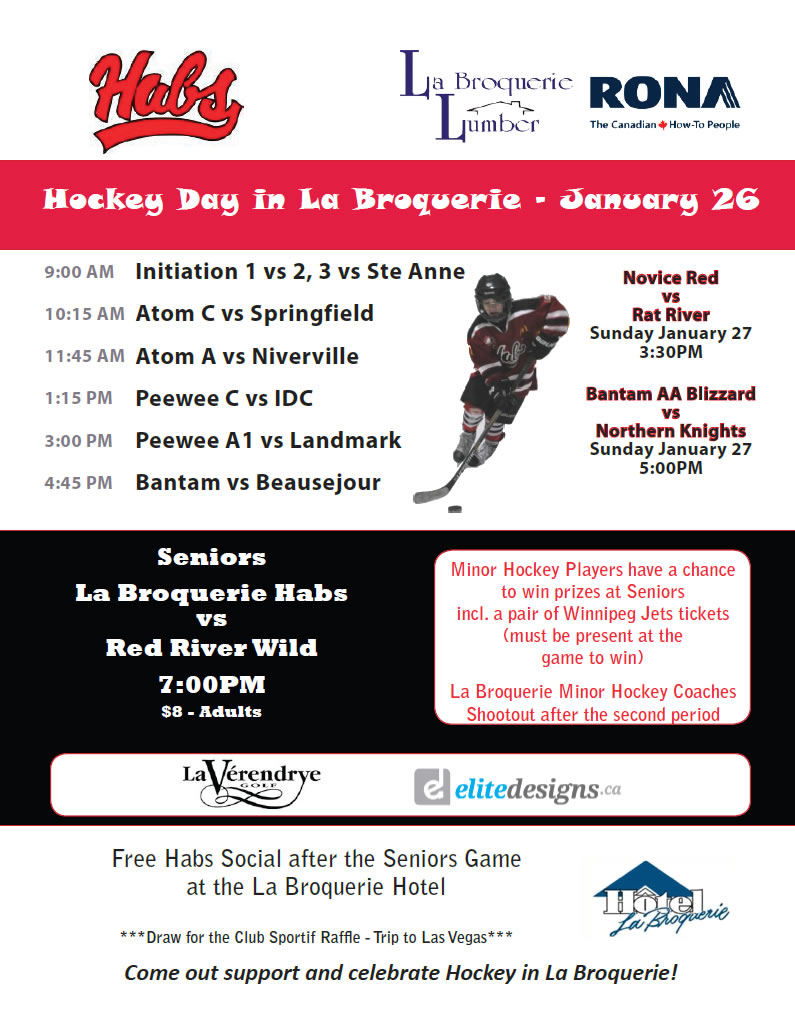 Oscar Gagnon Memorial Tournament
November 6, 2018
La Broquerie Minor Hockey will be hosting the first Oscar Gagnon Memorial Atom Hockey Tournament on November 23-25th.
This year it will feature three divisions (Atom A, B & C)
Come out and enjoy a great weekend of hockey!
Click here to get the full schedule (including results)